Okoboji
The Okoboji site dates back to 1924. It has gone through several changes--old buildings gone, new buildings raised, remodeling, and adding of properties. The chapel, though rennovated, stands in its original place. The lake is still down the street. We no longer have a shower house (thank you!), and in its place stands Altahaus, a nice hotel-style building with accommodations for many people.
The camp occupies property right on West Lake Okoboji, just down the street (north) from Gull Point State Park and a great system of Boy Scout trails. We're diagonal across the lake from the famous Arnold's Park, and just around the corner from Miller's Bay, one of the best fishing spots on the lake.
Okoboji is known for its retreat center feel. We have two large hotel-style buildings with large common areas for meetings, family gatherings, or parties. Our main building has a versatile meeting room, large dining hall, as well as a gym and game room (including carpetball, foosball, air hockey, ping-pong, and pool tables). We also have several cabins with hotel-style rooms, as well as several single-family cabins with separate bedrooms, small kitchens and dining areas, sitting areas, and functional decks to enjoy a summer day. Campers also have access to the beachfront, which means canoeing, boating, and swimming for all ages.
Take a look around!
Okoboji Site Map
Click to enlarge!
​
Main Camp Buildings
There are three large buildings on camp, each of which have large common rooms/meeting rooms. Thompson Center is where you'll find the dining hall, gym, game room, and offices. The other two buildings, Altahaus and Christopherhaus, are our two large hotel-style housing buildings. In addition we have a chapel for worship and sessions.
Thomsen Building & Welcome center

Altahaus

Christopherhaus

Chapel

Dining Hall
Lodges and Year-Round Cabins
In addition to Altahaus and Christopherhaus, we have three other year-round cabins.
Altahaus

Christopherhaus

Wigwam/Health Center

Oak Hill

All Inn
The English Village
On your way from the Thomsen Center to the lake you'll pass by the English Villiage. The English Villiage is a collection of one, two, and three bedroom cabins, with kitchens, dining areas, sitting areas, and a deck.
Down at the Water.
The beachfront area includes a beach, swimming area, and large grass area for sitting, relaxing, or playing games. Down at the beach you'll also find the Beach House and the campfire amphitheater.
Playgrounds, games, and tire swings!
Our camp has three great playgrounds, a large rec field, gaga ball, and two popular tire swings. We're also just down the street from a great Boy Scout trail system if you want to take a stroll or jog through hills and trees.
| Hill Playground | Ark Playground | Alta Playground |
| --- | --- | --- |
| Art and Crafts Down Under | Gaga Ball Pit | 9-Square-In-The-Air |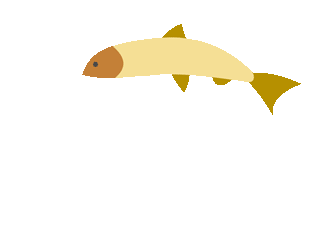 | English Village Horseshoe | Cherokee | Sioux |
| --- | --- | --- |
| Winnebago | Omaha | Sac |
| Navaho | Dakota | Apache |
| Crow | Fox | Bornholm |
| Beachfront area | Beach House | Circle of Hope Amphitheater |
| --- | --- | --- |